"But I'm also relaxing during your absence. […] What a pity for the fine asparagus that can't be eaten by you. I feel so sorry every time I'm peeling it, wanting to give it to you, good, dear fellow."
Elsa Einstein to her husband Albert Einstein, May 1920
Einstein's "favorite foods"
Albert Einstein was not a gourmet, he was a friend of the home-style cuisine (home cooking), however, which was respectively influenced by where he lived and worked. As with every human being, also Einstein's taste has changed with age. Last but not least, for health reasons, you are forced to change your eating habits. This was also the case with Albert Einstein, who, following the advice of his doctors, refrained from certain foods and drinks. On July 26, 1943, he wrote to his friend, the doctor Gustav Bucky, "I am one of those people who – faced with the alternative: eat well or sleep well – opt for a good night's sleep." On March 30, 1954, he wrote in a letter to Hans Mühsam: "So I live fatless, meatless, fishless, but feel quite comfortable with it. It almost seems to me that man is not born a predator at all."
The young Einstein thought somewhat differently during the years of intensive work on the generalization of his theory of relativity. He wrote to Elsa Löwenthal on August 11, 1913: "I have made a firm commitment to bite the dust with a minimum of medical help when my hour has come, but until then to sin as my nefarious soul tells me. Diet: Smoking like a chimney, working like a horse, eating without consideration and choice, walking only in really pleasant company, so unfortunately rarely, sleeping irregularly etc."
This way of life should not remain without health consequences. Albert Einstein was not a vegetarian or vegan. At various times of his life, however, he was forced to listen to his doctors and diet for health reasons (heart disease, stomach ulcer, liver disease, jaundice, lack of nutrition during the 1st World War, general physical weakness). In the last years of his life he therefore renounced, among other things on meat.
The following is a disorderly list of Einstein's "favorite foods", or foods and drinks that were often eaten and drunk in Einstein's house (for the most part from the period up to 1932). This list is not exhaustive.
The foods and drinks are taken from different sources and are reproduced here in quotation form from the sources. Repetitions are wanted. The respective type of preparation (recipe) is not known.

Beverages
First of all, an anecdote that should not go unmentioned at this point. On April 2, 1911, Albert Einstein and his wife Mileva sent a postcard to their friend Conrad Habicht with the following content: "Both of us, alas, dead drunk under the table. Your poor Steisbein & wife". During this time, Albert Einstein served as president of the "Akademie Olympia" under the name "Albert Ritter von Steißbein".
The postcard to Conrad Habicht, was written in a somewhat nervous handwriting.
"After his heart disease in the spring of 1928, the professor drank only the caffeine-free 'Kaffee Hag'. Otherwise there was almost only tea, black tea. Even on visits."
When asked about prohibition around 1930 in the United States, Einstein said with a laugh, "I don't drink, so I don't care."
"For example, I [Einstein's housekeeper Herta Schiefelbein] can't remember sparkling wine at all in Einstein's."
"Einstein liked to nibble on a cognac glass once, but not anymore."
Albert Einstein drank very little alcohol. If anything, then at most a glass of wine or a glass of cognac. Most of the time he only sipped on the alcoholic beverage in front of him.
"There were no alcoholic beverages in Einstein's household. Sometimes a table wine was served in the evening, but only when guests were in the house."
"Yes, it was a celery punch. I [Herta Schiefelbein] only got to know it at Einstein's. But it tasted very good, very hearty."
Fruit
A bowl of seasonal fruit (strawberries, cherries, plums, apples, pears, grapes, etc. ) was often on the table of the Einstein family.
Breakfast
"I [Herta Schiefelbein] didn't have much work to do with breakfast. I usually had to make fried eggs or scrambled eggs, almost every day, you can say, also for the professor."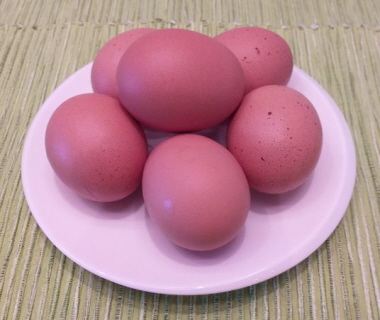 "For breakfast there were already eggs, mostly fried eggs. There was also a lot of honey."
"For breakfast, he has fried or scrambled eggs prepared, and he eats toast or rolls that are already hanging in the bag on the door. His cravings for honey mean that 'whole buckets' have to be brought in."
Lunch
"There were green beans and mutton chops. Afterwards, the professor said it's the first time someone says that he can't cook, and it's never tasted so good to him."
"At first, almost always a clear broth with an egg garnish. Then came egg mayonnaise with salm, so with canned salmon, then there was pork fillet with chestnuts, so sweet chestnuts."
"We ate asparagus a lot, especially later in Caputh."
"I can't remember that the professor liked to eat sausage, but he really liked beans, young green beans."
"He also loved eggs and mushrooms very much, especially porcini mushrooms and sweet chestnuts, which he often brought back from his forest walks in Caputh. If it had been up to him, he would probably have eaten mushrooms three times a day, so much did he like to eat them. He also liked salads, rice, and spaghetti, prepared the Italian way. In general, however, the professor was unpretentious with regard to food. Schnitzel and meatballs were rare. Fillets and steaks had to be well fried, they were no longer allowed to bleed, otherwise he would not eat them. He always said, 'I'm not a tiger.'"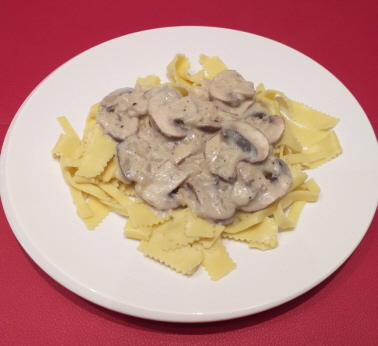 "In summer and autumn, he always brought a lot of mushrooms from the surrounding forests, especially porcini mushrooms and sweet chestnuts."
"What about the kitchen list in Caputh? Lots of simple dishes. If there was a smaller visit, there were usually green beans and matjes herring fillet for lunch. That was often served. New potatoes were peeled off and swirled whole in butter and parsley. I would like to mention the asparagus, which there was a lot to buy in Caputh, once again."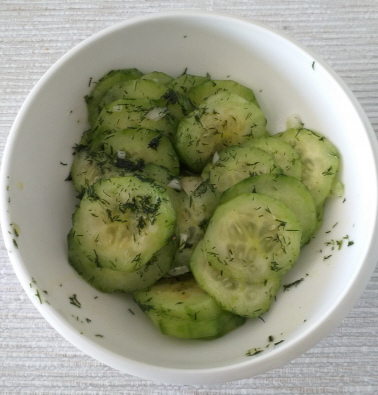 "She [Anna Seghers] remembers Einstein well, but even better the cucumber salad that was served for lunch and that he liked a lot."
"[… ] cooked Elsa Einstein's favorite dish – lentil soup and sausages – [… ]"
"He ate his lentil soup with sausage in peace."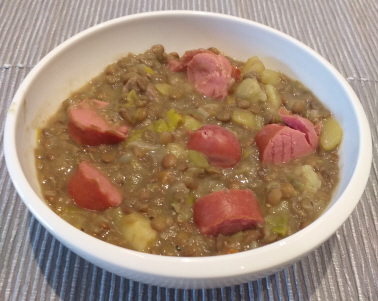 "Lunch at Princeton was – as already in Germany – the main meal of the day for Einstein, where he usually enjoyed Italian food, a habit from his childhood which he had spent with his parents in Milan. Spaghetti and macaroni were often enough to satisfy his culinary desires."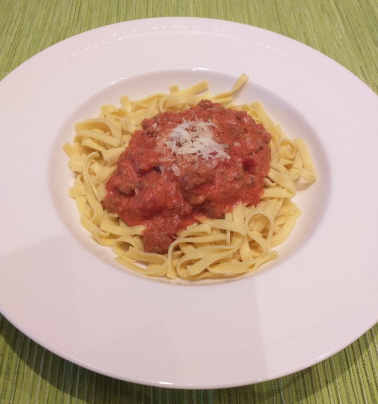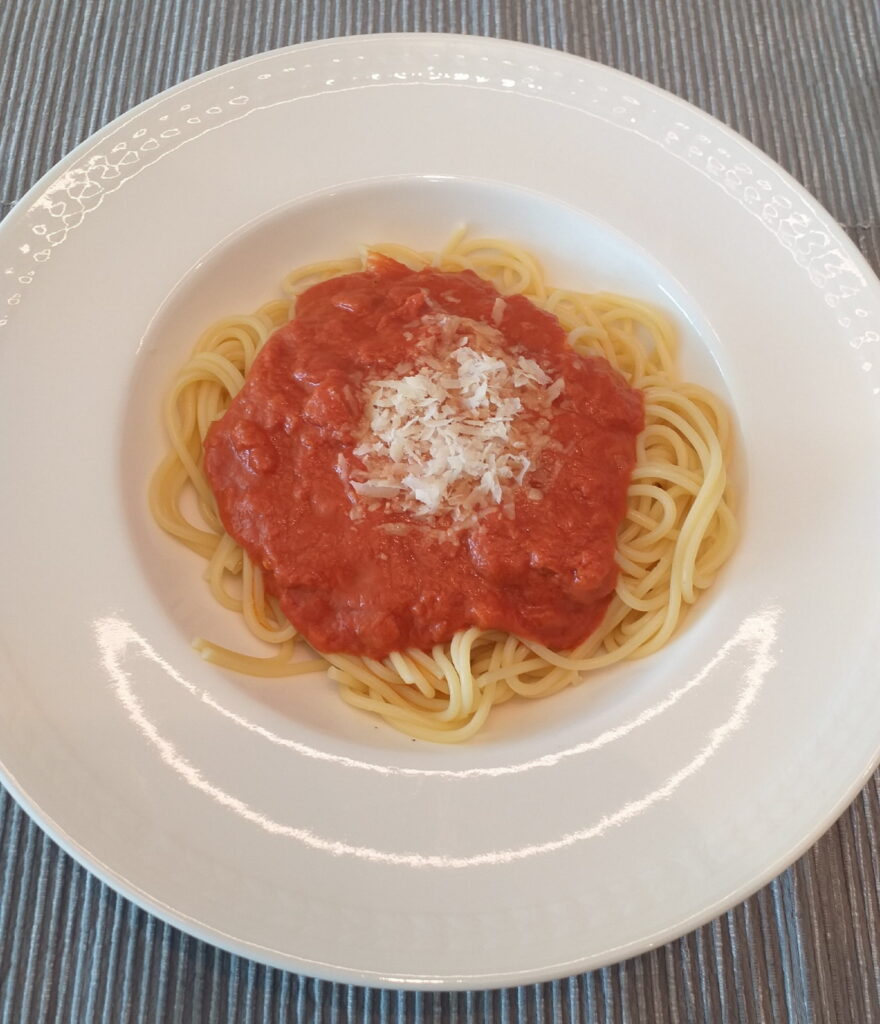 "Through her [Einstein's sister Maja], for example, Einstein developed his great love for Italian food. She, the expert in Italian cuisine, had passed on her knowledge to Einstein's German kitchen maid at an early age."
"Elsa knew his eating habits. She knew that he was humble at eating and chose the easily digestible foods for him."
Dessert, sweets
"… and afterwards always a strawberry dish with whipped cream, mixed with strawberry snow."
"Einstein apparently had a very special preference for strawberries. Plesch [Einstein's doctor at the time] reports that during visits to his estate in Gatow, Einstein ate strawberries by the pound."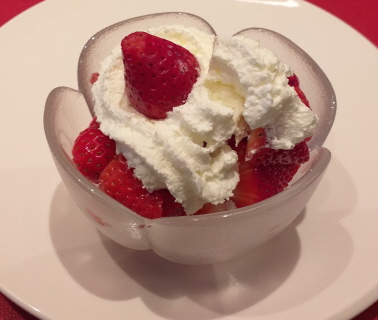 "The professor loved to eat strawberries."
"She [Margarete Lebach] brought wonderful vanilla cookies that she had baked herself. They were wonderful specialties, really Viennese pastries. She brought them with her for the wife of the professor, who liked to sip something like that." Einstein, however, must also have eaten of it.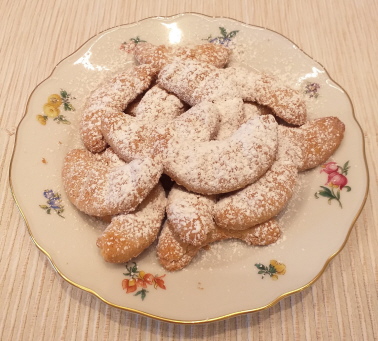 Supper
"Einstein wanted them [the members of the Bern Academy Olympia] to eat together. These meals were of a Spartan temperance. They usually consisted of a cervelat (a Swiss boiled sausage), a piece of Gruyère cheese, a fruit, a little honey, and one or two cups of tea."
"For dinner there are cold cuts, cheese, and eggs. The landlord 'always ate two fried eggs, at least two'."
"In the evening he had a light dinner, which usually consisted of sandwiches."
"There was mostly cold cuts, cheese, and eggs."
"There was also nothing special on this table, just cold cuts, cheese, and any vegetable salad." The salad that Einstein first looked at suspiciously and then consumed with pleasure was artichoke salad.
Illustrations Credits:
Archive of the author: 1, 2, 3, 4, 5, 6, 7, 8
Bibliography:
Friedrich Herneck
Einstein privat – Herta W. erinnert
sich an die Jahre 1927 – 1933
Berlin 1978
Alice Calaprice
Einstein sagt
München 1997
Michael Grüning
Ein Haus für Albert Einstein
Berlin 1990
Martin J. Klein, u. a.
The Collected Papers of Albert
Einstein, Volume 5
Princeton 1993
Diana Kormos Buchwald u. a.
The Collected Papers of Albert
Einstein, Volume 10
Princeton 2006
Albrecht Fölsing
Albert Einstein. Eine Biographie
Frankfurt am Main 1993
Jürgen Neffe
Einstein – Eine Biographie
Hamburg 2005
Max Flückiger
Albert Einstein in Bern
Bern 1974
Peter A. Bucky
Der private Albert Einstein
New York
Walter Isaacson
Sein Leben, seine Forschung,
Einstein –sein Vermächtnis
Stuttgart 2020
Abraham Pais
Ich vertraue auf Intuition
Heidelberg 1995