"Your … messages have given me much pleasure. Thank you and good wishes."
Albert Einstein, 1949
LETTERS FROM AND TO CHILDREN
During his lifetime Albert Einstein exchanged letters with a lot of people. Their number can hardly be estimated today. He corresponded with scientists, crowned heads, important statesmen, authors and artists. Last but not least Einstein exchanged uncounted letters with unknown and scientifically interested people, people looking for help and with children.
The content of the letters with children were quite different from each other. Some of the children only wanted to know what he looked like; others congratulated him to his birthday or wanted an autograph. Others in turn hoped for a piece of advice from him, e.g. when they had problems in school, with friends or their parents. Some of them gave him practical advice.
Albert Einstein was always willing to answer these letters.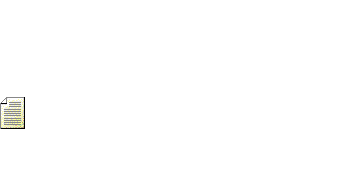 Here a small selection:
1920, to the question what he looked like.
"… Let me tell you what I look like: pale face, long hair, and a tiny beginning of a paunch. In addition, an awkward gait, and a cigar in the mouth … and a pen in pocket or hand. But crooked legs and warts he does not have, and so is quite handsome – also no hair on his hands as is so often found with ugly men."
In 1943 he answered a little girl who had difficulties in school with mathematics.
"…Do not worry about your difficulties in Mathematics. I can assure you mine are still greater.
Best regards
Professor Albert Einstein."
In 1947 a nine-year-old wanted an autograph.
"…Please send me your signature. I collect stamps and want to start collecting signatures from famous people like you."
In 1951 a six-year-old girl gave Albert Einstein the following piece of advice.
"…I saw your picture in the paper. I think you ought to have a haircut, so you can look better."
In 1953 a pupil thanked Einstein.
"…Our class is studying about the universe. I'm very much interested in space. I would like to thank you for all you have done so we can learn."
In 1955 Einstein answered a congratulation letter of a class of an elementary school. The children had congratulated him to his 76th birthday and had enclosed a pair of cuff links and a tie pin.
"…I thank you all for the birthday present you have sent to me and for your congratulation letter. Your present will be quite an encouragement to me to dress a little more elegant in the future than I did up to now, because tie pin and cuff links only existed as far away memories for me."
Albert Einstein wrote this letter on March 26, 1955. Only a few days later he died in Princeton, USA, on April 18, 1955.
Bibliography:
Alice Calaprice
Dear Professor Einstein
Albert Einstein's letters to and from children
New York 2002
Alice Calaprice
Einstein sagt. Zitate, Einfälle, Gedanken
Munich 1999
Albert Einstein
Briefe
Zurich 1981