"Ich bin ein richtiger 'Einspänner', der dem Staat, der Heimat, dem Freundeskreis, ja, selbst der engeren Familie nie mit ganzem Herzen angehört hat, sondern all diesen Bindungen gegenüber ein nie sich legendes Gefühl der Fremdheit und des Bedürfnisses nach Einsamkeit empfunden hat, ein Gefühl, das sich mit dem Lebensalter noch steigert."
"I gang my own gait and have never belonged to my country, my home, my friends, or even my immediate family, with my whole heart; in the face of all these ties I have never lost an obstinate sense of detachment, of the need for solitude – a feeling which increases with the years."
Albert Einstein, approx. 1930, excerpt from: Wie ich die Welt sehe (The world as I see it)
ALBERT EINSTEIN'S FAMILY TREE
The family tree which is shown here begins with Albert Einstein's great grandparents Rupert Einstein (1759-1834) and Rebecca Obernauer (1770-1853) and ends with Einstein's great grandsons and great granddaughter Thomas, Paul, Eduard, Mira and Charles Einstein. It consists exclusively of family members who are mentioned on the website Albert Einstein in the World Wide Web and lays no claim to completeness.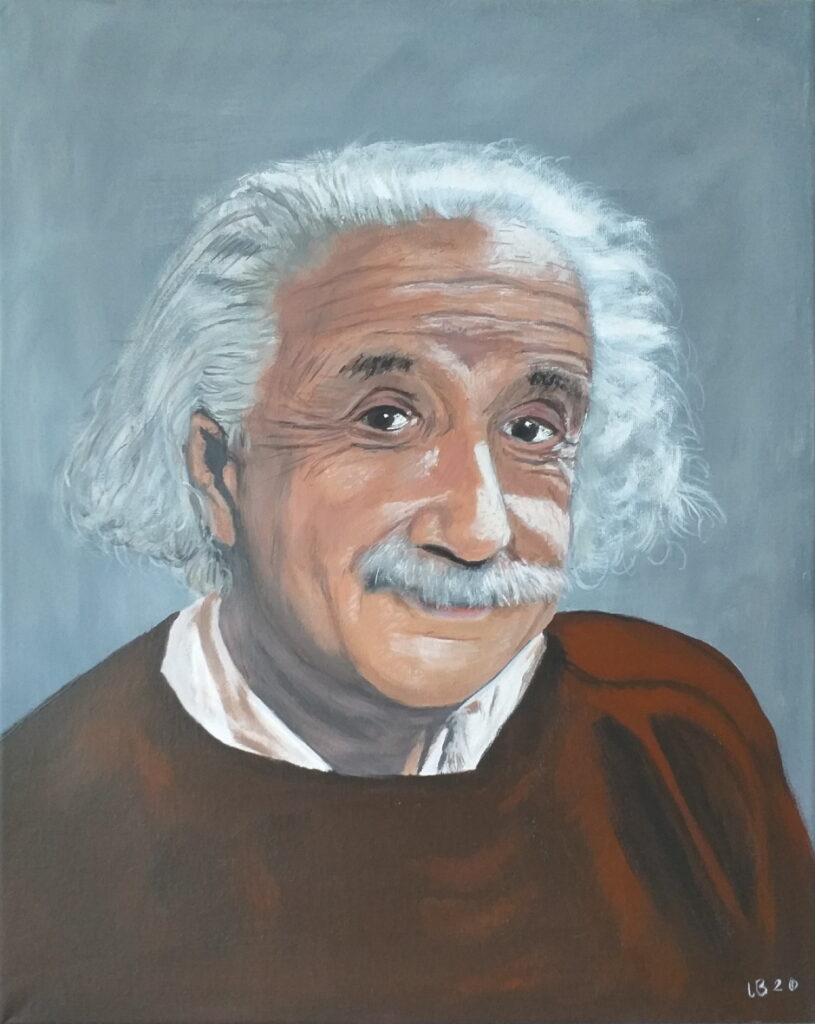 Another branch in this family tree shows the Koch family. This family tree begins with Julius Koch (1816-1895) and Jette Bernheimer (1825-1886), Albert Einstein's great grandparents of the mother's family.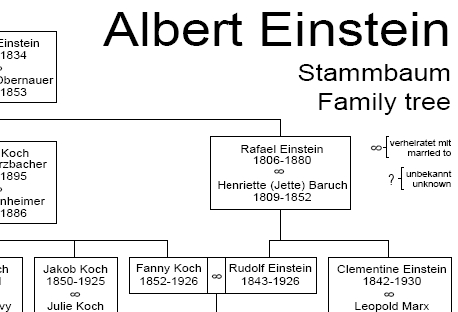 Download:
Acrobat Reader required.
Illustrations Credits:
Archive of the author: 1, 2
Bibliography:
Editors: D. C. Cassidy, M. J. Klein, A. J. Kox,
R. Schulmann, D. Kormos Buchwald, a.o.
The Collected Papers of Albert Einstein, Volume 1-10
Princeton 1987-2006
Editor: Hans Eugen Specker
Forschungen zur Geschichte der Stadt Ulm,
Band 1, Einstein und Ulm
Ulm 1979
Rudolf Moos
Journey of Hope and Despair, Volume 1, Rise and Fall
2010